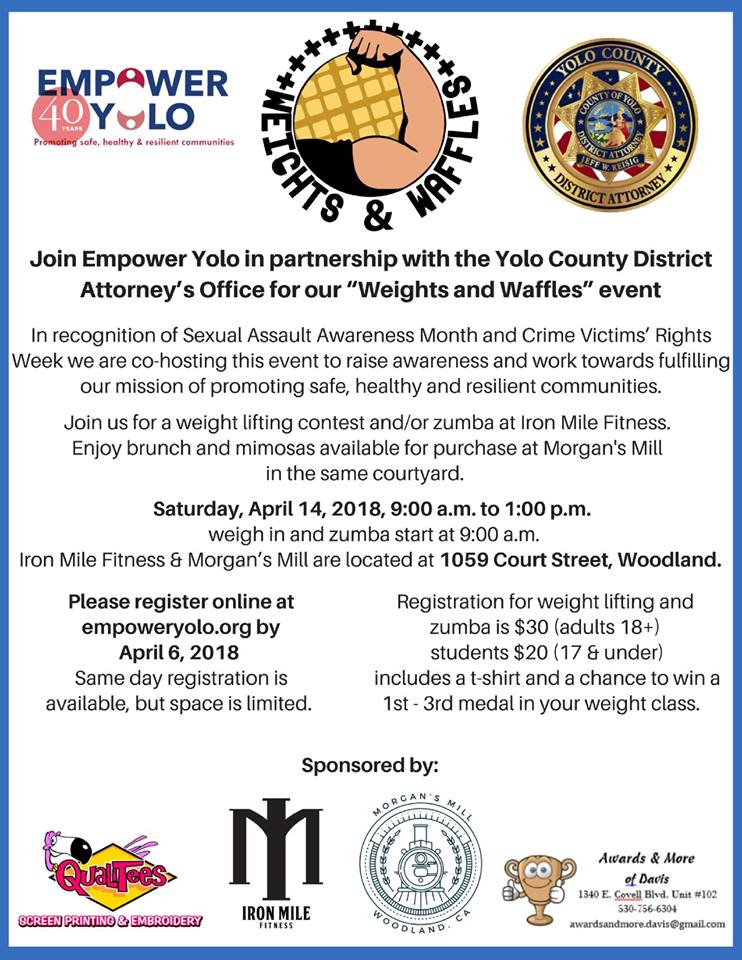 Join Empower Yolo in partnership with the Yolo County District Attorney's Office for our "Weights & Waffles" event.
In recognition of Sexual Assault Awareness Month and Crime Victims' Rights Week we are co-hosting this event to raise awareness and work towards fulfilling our mission of promoting safe, healthy and resilient communities.
Join us for a weight lifting contest and/or zumba at Iron Mile Fitness. Delicious brunch items such as waffles and mismosas will be available for purchase at Morgan's Mill located in the same courtyard.
Saturday, April 14, 2018; 9:00 a.m. to 1:00 p.m. - weigh in and zumba start at 9 a.m.; 1059 Court Street, Woodland.
Register online by April 6th at empoweryolo.org.
Join us for this fun event for a good cause!
Thank you to our generous sponsors: Crossfit Iron Mile; Morgan's Mill; Qualitees Custom Screen Printing; and Awards & More of Davis.