The Multi-Cultural Community Council (MCCC) was created by Yolo County District Attorney Jeff Reisig and former MCCC chairperson Dr. Jesse Ortiz, a professor at Woodland Community College. The council is composed of a diverse group of individuals throughout Yolo County. The group also acts as an advisory committee to the DA. The mission of the MCCC is to seek fair and equal justice, facilitate understanding, ensure open communication, and promote community participation, education and diversity within the criminal justice system.
---
Join us for the MCCC Youth Leadership Academy on December 7th - 9th!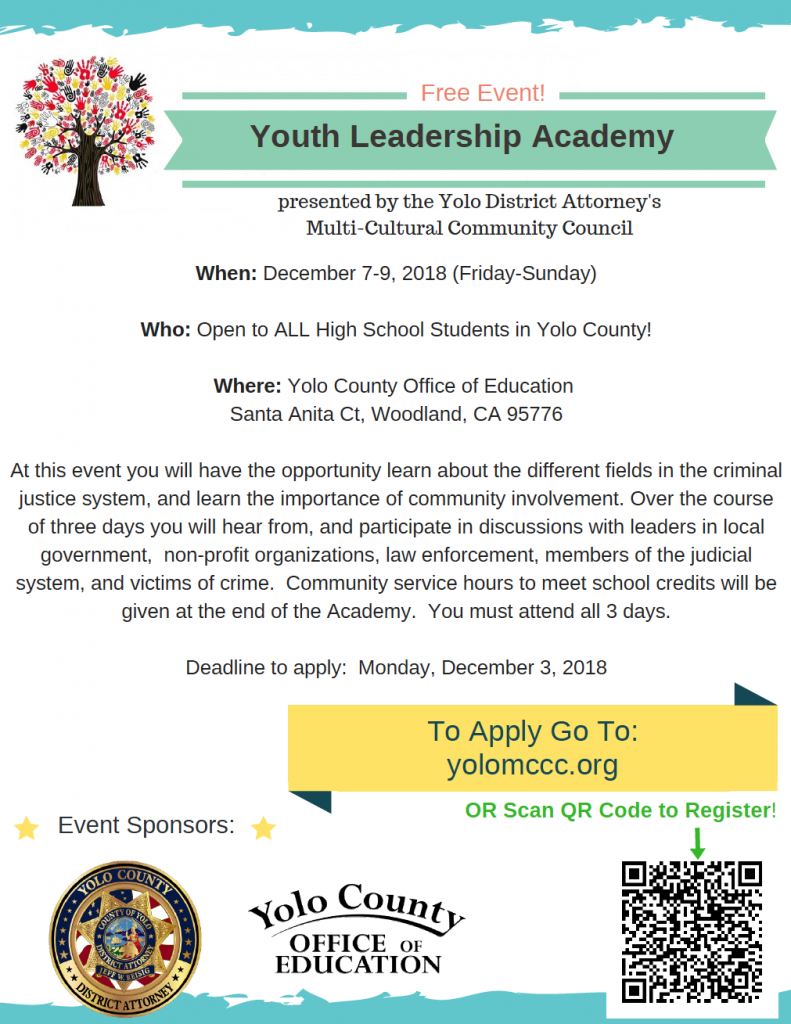 ---
1st Annual Multi-Cultural Justice Leadership Awards Luncheon
---
1st Annual Youth Leadership Academy
The Yolo County Multi-Cultural Community Council partnered with the District Attorney's Office and local law enforcement to create a Youth Leadership Academy. At the Youth Leadership Academy,  high school students actively learn about the criminal justice system, discuss concepts of social and procedural justice, and engage in open dialogue between law enforcement and themselves concerning issues that affect the community. The Academy was designed with the goal of promoting acceptance, engagement, and leadership with youth in Yolo County communities.