Fraud Alert: IRS Scam Phone Call
Post Date: 08/22/2014 8:00 AM

FYI - This is the actual voice mail left by the scammer and consumer comments posted regarding the scammer-provided call back number can be found at the following link:
http://800notes.com/Phone.aspx/1-888-369-8791
(Woodland, CA)- August 22, 2014 – Yolo County District Attorney Jeff Reisig is warning residents to be wary of fraudulent telephone calls from people posing as Internal Revenue Service (IRS) representatives. In the current scheme, the callers claim that an arrest warrant has been issued by the IRS for unpaid or delinquent taxes, and that unless a fine is paid immediately, the victim will be arrested. The IRS imposters sound very official and the scam is very well executed. Recently, there have been numerous concerned Yolo County citizens who have contacted the District Attorney's Fraud Unit to report being contacted by these scammers.
The official sounding "IRS Warrant" is designed to frighten recipients into responding quickly when they are upset and not thinking clearly. As with most scams, the con artists are either trying to scare the victim into "wiring" money or trying to get a hold of personal information like a Social Security or Credit Card number. The IRS will always send taxpayers a written notification of any tax due via the US mail. The IRS never asks for credit card, debit card or prepaid card information over the telephone.
If you suspect a call like this is a scam: 1) Never provide any personal information and never "wire" any money; 2) Verify the identity of the caller by requesting an employee identification number and: 3) Call the Treasury Inspector General Tax Administration at 800-366-4484 and report the attempted scam. Also, never hesitate to ask a trusted friend or advisor for help before responding to any such suspicious calls.
According to DA Reisig, "The complexity and frequency of these types of scams has been increasing dramatically over the last several months. Nobody is immune from being targeted by these persistent crooks. The best defense against becoming a victim of such a scam is knowledge and vigilance."
For more information about this and other types of scams or to report suspected scams to the Yolo County District Attorney, please call 855-4-YOLO-DA or visit YoloDA.org.
###
DA's Office Works to Combat Fraud
Post Date: 07/16/2014 8:00 AM
(Woodland, CA) – July 16, 2014- District Attorney Jeff Reisig announces that July is Fraud Awareness Month. The Yolo County District Attorney's Office is dedicated to fighting and preventing all forms of fraud found in our community.
One of the most costly forms of Fraud experienced in Yolo County is Worker's Compensation Claimant Fraud. The Worker's Compensation System was created to provide employees who are injured on the job with insurance coverage that will compensate them for lost wages, medical care, and if necessary, vocational rehabilitation. All employers in California share the cost of this care, which allows workers to obtain the care they need without driving small businesses out of business based on an expensive industrial injury. However, when people steal benefits to which they are not entitled, they steal from the legitimately injured workers of California, while simultaneously driving up the costs of goods and services.
Claimant fraud is committed in many different manners, including when an employee tries to fraudulently collect workers' compensation benefits by claiming a non-work related injury, faking an injury, lying about the seriousness of the injury or lying about wages to increase benefits.
The Yolo County District Attorney's Office works closely with the California Department of Insurance and Insurance Agencies to combat false injury claims by employees. Fraudulent claims cost employers and insurance companies billions of dollars every single year. Companies are then forced to pass those costs on to their customers in order to stay in business. It is only through cooperation and vigilance we can protect employers and legitimately injured workers.
Claimant fraud is a felony which subjects criminals to up to five years in prison and up to $150,000 in fines, plus penalties and assessments. We are dedicated to holding employees accountable for filing false claims that raise the costs for services to everyone. Aggressive investigation and prosecution allows the Yolo County District Attorney's Office to combat fraudulent claims and protect companies that do business within Yolo County and the legitimately injured workers they employ.
We encourage employers who believe they have employees reporting fraudulent claims and workers who believe a co-worker is collecting on a fraudulent claim to contact the Yolo County District Attorney's Office at the Fraud Hotline 1-855-4YOLODA or you can send us an email at District.Attorney@yolocounty.org.
###
New 'Spoofing' Scam Hits Yolo County: Scammer pretends to be from district attorney's office
Post Date: 07/04/2014 7:54 AM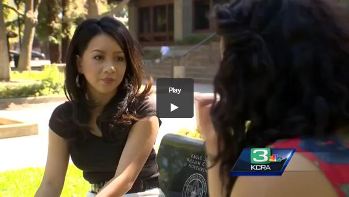 Via KCRA News, UPDATED 7:54 AM PDT Jul 04, 2014
WOODLAND, Calif. (KCRA) —A new phone scam involving the Yolo County District Attorney's Office is hitting some Woodland residents.
Criminals, posing as staffers from the DA's office, make threats against victims for tens of thousands of dollars, employing what's known as "caller ID spoofing."
One of the victims, Christina Pineda, spoke to KCRA 3 on Thursday.
The 20-year-old said she is still traumatized from what started as voicemails from an alleged scammer.
"Christina Pineda! This is Daniel Hood from Jeff Reisig's office here at the Yolo County District Attorney's Office," one of the messages said. "Apparently, somebody down here knows you have two charges of what looks like an arrest warrant from a $45,000 bond."
What made the message more legitimate, and therefore scary, Pineda said, was that the number was indeed that of the DA's office.
"I was like, 'What is going on?' I started freaking out. I'm an emotional person," she said. "I started crying."
Pineda called the DA's office, but she thought officials there were mistaken when they told her they could not locate any information related to her.
The voicemail also directed Pineda to go to the Woodland police station, but officers there also said there was no case under her name.
"I literally sat in front of the police station crying," Pineda said. "I didn't know what to do."
The alleged scammer also threatened her with arrest if she did not at least pay $1,400 when he spoke to her over the phone.
Before she could borrow money, Pineda got a call from a real representative from the district attorney's office.
Chief Investigator Rob Strange told KCRA 3 that cheap and easy Internet services allow scammers to mask their real numbers with that of government agencies.
"If anybody is trying to seek personal information on an unsolicited phone call, whether they're trying to represent themselves -- in this case a governmental agency -- or in another case as collections, people should be suspicious," Strange said.
Pineda did not lose any money, but still feels victimized.
"Someone came into my space and invaded my privacy and my life," she said. "It's sad that people will do that."
Falsifying telephone number information with the purpose of defrauding or causing harm is illegal, as a result of the Truth in Caller ID Act, which became law in 2010.
###
The Yolo County District Attorney Works to Combat Fraud
Post Date: 07/03/2014 8:00 AM
(Woodland, CA) – July 3, 2014 – Yolo County District Attorney Jeff Reisig announces that July is Fraud Awareness Month. The Yolo County District Attorney's Office provides many services to find, investigate, and prosecute fraud in Yolo County.
The Workers Compensation Unit, together with the State Department of Insurance, protects honest businesses against dishonest individuals and businesses who either do not have the necessary insurance to protect their workers or who submit false claims for services. We have seen cases where employees apply for workers compensation for a physical injury but are later observed playing sports or doing heavy lifting around the house.
The Consumer Fraud Unit ensure that there is "level playing field" for all businesses by making sure consumers in Yolo County "get what they pay for." One example of this is when a consumer buys a box of chocolates for Valentine's Day and finds that when the box is opened only half the box is filled with chocolates and the other half is empty space. This is called "slack fill" and is both misleading and illegal. The unit works with other county and state agencies so that no matter where a businesses' headquarters is located within the state, Yolo County consumers are protected.
The Auto Fraud Unit investigates auto insurance fraud. The goal of this unit is to deter fraudulent insurance claims that result in an increase in the insurance rates paid by all of us who have insurance. We have seen many cases where an individual has set their car on fire to get the insurance proceeds.
The Welfare Fraud Unit, together with the Yolo County Department of Employment and Social Services combats Public Assistance Fraud. The two units together help make sure that there is money available to assist those who are truly in need while holding accountable those who try to steal from the public coffers. The most common type of welfare fraud occurs when individuals receiving public assistance fail to report income or a monetary gift that if reported would decrease their public assistance.
The Real Estate Fraud Unit is dedicated to assuring a healthy vibrant real estate market in Yolo County. This is accomplished through community engagement, complaint response, public entity partnership, field investigation and enforcement. In the past ten years the number of cases of mortgage fraud has increased dramatically throughout the state.
The Hi-Tech Crimes Unit consists of a devoted team of investigators who support local law enforcement, aid in criminal prosecutions and provide information to protect the community against scams perpetrated over the internet. These days, in nearly all criminal cases we find valuable evidence on computers, iPads, cell phones, iTouches, and game systems.
While there are many units and resources dedicated to combating fraud, constant vigilance is the key to protection. Should you come across fraudulent activities in the County, the Yolo County District Attorney urges you to contact us, toll free, at 855-4-YOLO DA or email us at Fraud@yoloda.org. Other consumer protection resources can be found at www.YoloDA.org.
###
Fake Job Offers on the Rise
Post Date: 05/14/2014 8:00 AM
(Woodland, CA) - May 14, 2014 - District Attorney Jeff Reisig is warning citizens to be alert for offers of employment that turn out to be scams. In one recent case, a Winters' man was victimized and lost $3,500 after using Craigslist to find a driving job. The victim never actually met with the employer and only communicated using text messaging. The victim's new "employer" sent him two paychecks as an advance and told the victim to deposit the checks, keep a portion for himself, and wire the remainder across the county. By the time the victim learned that the checks were fraudulent, the wire transfer had already gone through leaving the victim responsible for the loss.
A second report involved a citizen receiving a United States Postal Service Priority Mail package containing an offer to be a "Mystery Shopper." Included in the package were job duties and instructions to deposit the enclosed cashiers check, take out wages and then wire the remaining funds to the person posing as the employer. This victim also was left responsible for the loss after he realized the checks were fake.
Scam artists use clever schemes to defraud vulnerable victims. In these examples, many of the victims are desperately seeking employment. The scammers use telephones, mail, the internet and wire services to cross geographic boundaries and trick unsuspecting victims. You can protect yourself by learning to recognize "red flags" of fraudulent activity like being paid up front for work that you have not completed or being asked to wire money to someone you have never met.
The District Attorney's Office reminds those seeking employment that they should be very cautious when asked to cash checks or wire money for any reason. We suggest you thoroughly check out any company offering you employment and get everything in writing. For more information on how to keep safe and avoid being scammed, please contact Enforcement Officer Derek Sorriano at the Yolo County District Attorney's Office, (530) 406-4503.
###
May is Older Americans' Month - Today there are nearly 40 million older Americans
Post Date: 04/28/2014 3:00 PM
(Woodland, CA) – April 28, 2014 - District Attorney Jeff Reisig announces that May is Older Americans' Month. In 1963 when Older Americans Month was established, 17 million Americans were older than 65. Today that number is nearly 40 million and growing fast.
Yolo County District Attorney Jeff Reisig recognizes that older adults are vulnerable and attractive targets for all types of scams including phony foreign lotteries, "Grandma It's Me" scams, telephone, Identity Theft and unsuitable investments. Lately we have been seeing scammers calling by telephone and identifying themselves as employees of well-known computer companies such as Microsoft of Dell. They then say that your computer is about to crash and you need to allow them access to repair it.
"Older adults have worked and saved so they can provide for their retirement years," said Reisig. "Learning how to recognize, report and avoid fraud can save you from losing your life savings. In fact one of our local seniors who is 100 years old calls in regularly to report on the latest sweepstakes scams."
For more information on how to protect yourself from these scams please contact Yolo County District Attorney Enforcement Officer Dave Edwards at (530) 666-8416.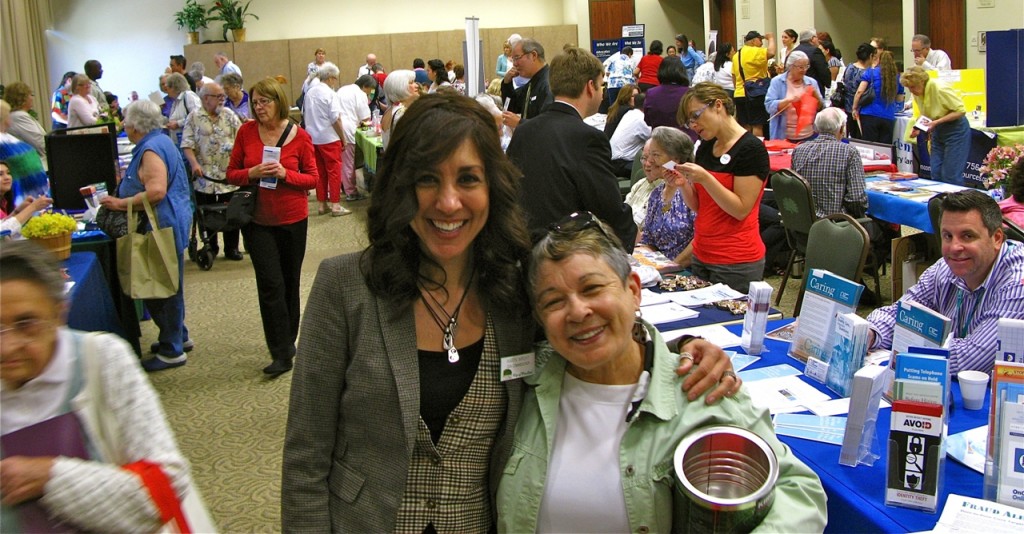 ###
Fraud Alert -  More Fake Internal Revenue Service Telephone Calls!
Post Date: 04/04/2014 12:00 PM
(Woodland, CA) - April 4, 2014 - It's Tax Time and the Yolo County District Attorney is warning citizens to be alert for fraudulent telephone calls from a caller claiming to be from the Internal Revenue Service. The latest call reported by a local citizen is supposedly from "Sebastian Das" in the Tax Audit Department who threatens that you may be arrested if you do not return the call concerning your tax evasion.
As with so many of these scams, con artists often try to catch people off guard or scare them so they will call back and provide personal information like a Social Security or Credit Card number before realizing its a scam.
District Attorney Enforcement Officer Dave Edwards says you cannot be too careful. "If you receive an unexpected call like this, never provide any personal information and please ask a trusted friend or advisor for assistance verifying the request," said Edwards. "There really isn't anything that can't wait while you check it out."
If you receive a phone call from the IRS but you suspect it may a scam ask for a call back and employee's identification number. You can then contact the IRS at the local Office in Sacramento to determine if it is legitimate at (916) 974-5225. For more information about this and many other types of scams to be aware of please call Enforcement Officer Dave Edwards at the District Attorney (530) 666-8416.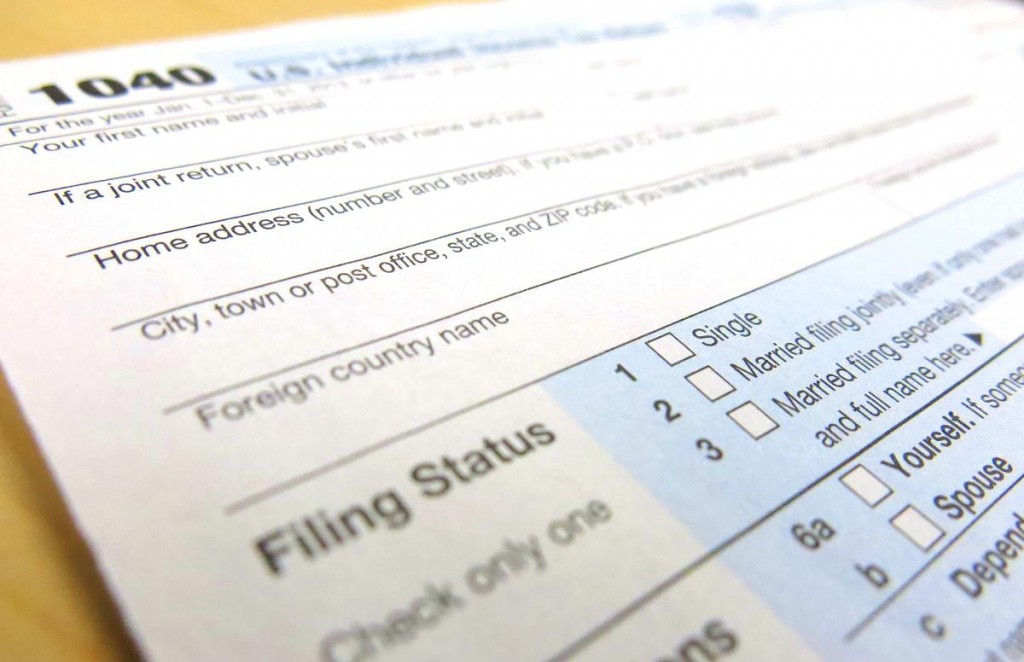 ###
Fraud Alert
Don't be a victim of "AT&T $100 prize promotion" phone phishing scam
Post Date:03/07/2014 12:15 PM
(Woodland, CA) District Attorney Jeff Reisig announced that a Yolo County resident reported that they received a computer generated telephone call supposedly from AT&T indicating that they had won $100 off of their bill. The call directs them to "log on" to their account at the website: iliveatt.com which looks legitimate but is actually a convincing fake.
Attempts to steal your sensitive information like this are called "phishing," a scheme that has become very prevalent. The sender goes "phishing" for your information usually by setting up a phony website at which you are asked to supply information such as account numbers, passwords, pin numbers, or Social Security Numbers. If you provide that information, your accounts and other assets may be stolen.
To protect yourself, simply do not open or respond to e-mails asking to submit personal information. As in this case, the message might appear to be from a legitimate website and includes fancy graphics, trademark symbols and an authentic-looking e-mail address, but all of that can be easily faked by computer hackers anywhere in the world. Here are some ways to tell if it is a scam:
The message offers something that seems to good to be true.
The message threatens negative action, such as canceling your account, if you fail to take the requested action immediately.
The message asks you to click on a link to update or submit your information.
Never respond to or open attachments or click on links in unsolicited e-mails.
For more information, please contact Enforcement Officer Dave Edwards at (530) 666-8416.
###
Foreclosure Email Scam
Post Date:03/07/2014 10:30 AM
(Woodland, CA) District Attorney Jeff Reisig and the Yolo County Board of Realtors want to warn local citizens about a recent email being distributed that states the recipient is being evicted from their home. The official sounding "foreclosure notice" is designed to scare you into responding quickly, while you are upset and not thinking clearly. Cybercriminals are trying to get you to open attachments which may contain computer viruses or provide them with a credit card number. You can be sure this is a scam designed to steal your money and possibly your identity. If you receive an unexpected or unsolicited email like this and you are not sure if it is legitimate, you should contact your bank and/or realtor to ask them about it before you respond.
Scam artists from all over the world send fraudulent emails that look like they are coming from a legitimate source in hopes that you will open them and inadvertently download malicious computer programs. Notices that appear on your computer out of the blue for unexpected things like package shipping, IRS tax refunds or credit card confirmations are red flags. Extra caution should be exercised and we strongly suggest you be alert, cautious and skeptical.
For more information on ways to detect and report scams, including Real Estate and Financial Fraud contact Derek Soriano at the District Attorney's Office (530) 406-4503.
###