Davis Mayor, Sheriff, DA, Davis Police Chief and Multi-Cultural Community Council
stand united against Hate Crimes
(Woodland, CA) – December 5, 2016 - Yolo County District Attorney Jeff Reisig, Davis Mayor Robb Davis, Sheriff Ed Prieto, Davis Police Chief Darren Pytel, and the Yolo County Multi-Cultural Community Council will hold a public briefing tomorrow, December 6, 2016, to speak out against hate crimes.
The message is in response to an increase in hate crimes nationally, as reported by the FBI, including a 67% increase in hate crimes against Muslims.
On November 26, 2016, the Islamic Center of Davis received a hate-filled and threatening letter. Several other Islamic organizations across the state were also sent this same letter.
This disturbing trend will be addressed at the briefing and victims will be asked to come forward and report hate crimes to law enforcement which will vigorously investigate and prosecute these acts of hate.
Tomorrow's briefing will take place at 4:15 pm at the Yolo County Atrium located at 625 Court Street, Woodland CA 95695.
###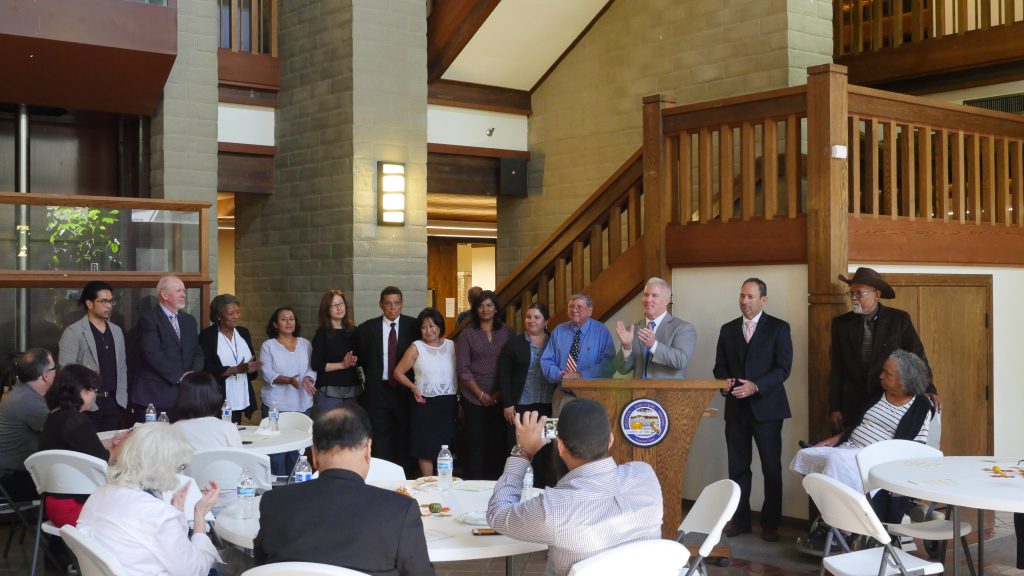 MCCC Board Members at the 2016 Justice Leadership Awards Luncheon