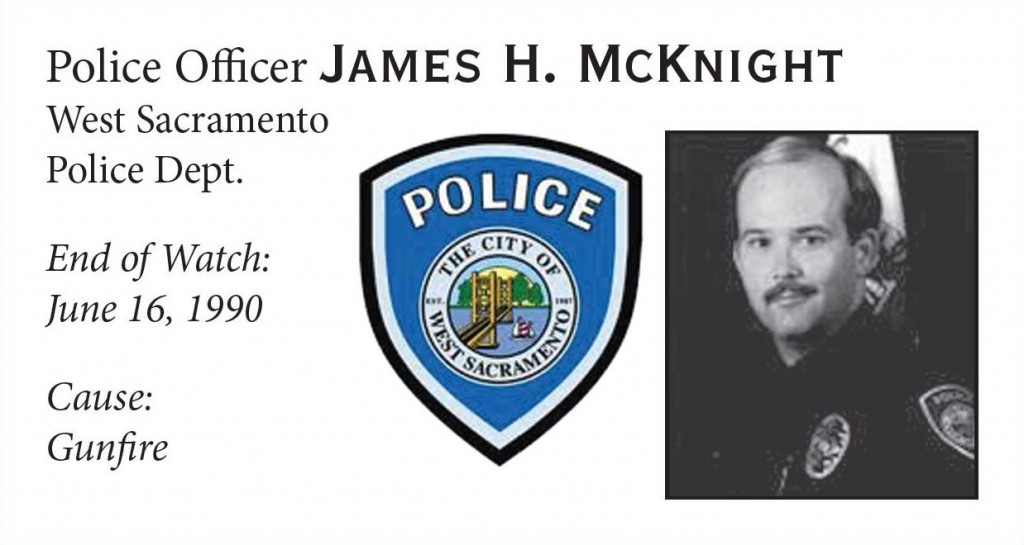 Police Officer
JAMES H. MCKNIGHT
West Sacramento Police Department
End of Watch: June 16, 1990
Officer James McKnight was shot and killed while serving a warrant with the Yolo County Narcotics Enforcement Team. The suspect was also shot and killed. Officer McKnight died of his wounds on June 16, 1990.
Officer McKnight had served with the agency for 15 years. He had recently graduated from McGeorge School of Law and was studying to take the California Bar exam.
He is survived by his wife, Gayle McKnight, and three children, Robert, Heidi, and Kevin.