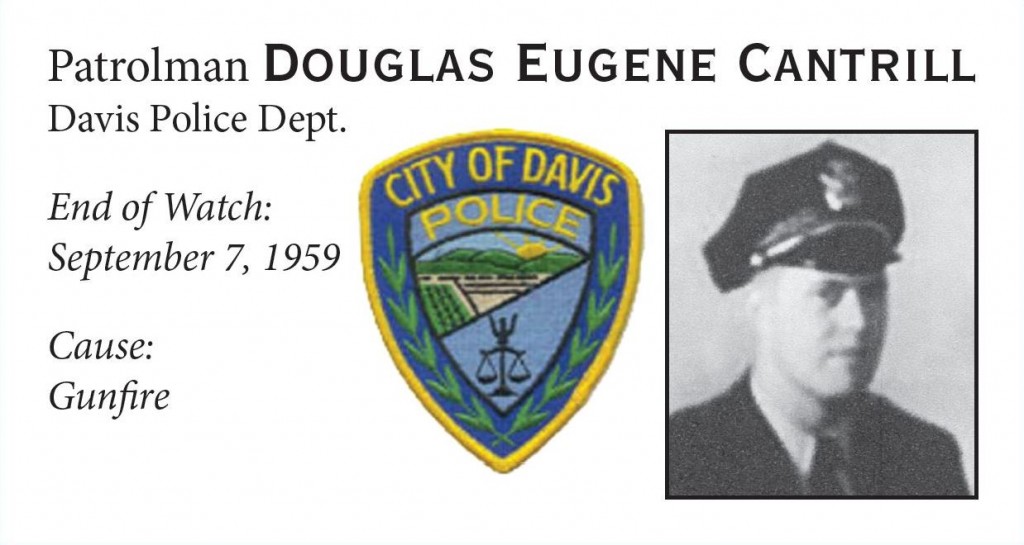 Patrolman
DOUGLAS EUGENE CANTRILL
Davis Police Department
End of Watch: Monday, September 7, 1959
Patrolman Cantrill was shot and killed when he stopped a man and woman who were acting suspicious in a residential area. There were no witnesses to the shooting.
Two suspects were apprehended but were never charged with his murder.
Patrolman Cantrill was 23 years of age and had only served with the Davis Police Department for 1 month, but had served in law enforcement for a total of 2 years. He was survived by his wife and infant child.