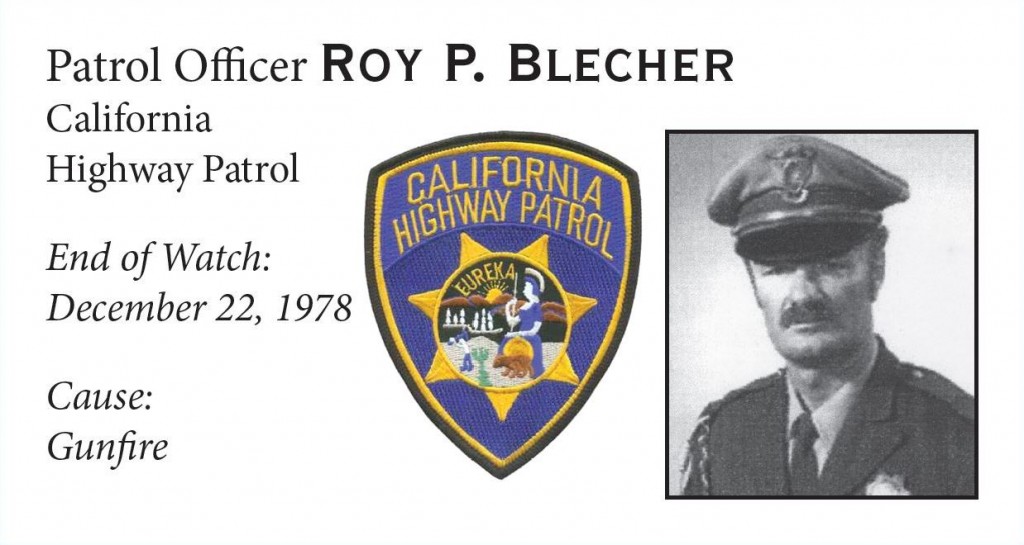 Patrol Officer
ROY P. BLECHER
California Highway Patrol
End of Watch: December 22, 1978
Officer Roy P. Blecher and William M. Freeman were partners, working out of the Woodland Area Office I when they were gunned down along Interstate 80 near the Yolo Causeway in West Sacramento.
Investigators found signs of a struggle. Blecher was handcuffed and shot in the back of the head and Freeman had been overpowered, shot and killed. Their last radio contact was at 3:12 a.m. when they stopped a suspect for a routine traffic violation.
The killer was captured, tried and convicted of the murders and is currently serving a life sentence. Officer Blecher, 50, was a 21-year CHP veteran and Officer Freeman, 32, was a 12-year Patrol veteran.
Officer Blecher was survived by his wife and son.