Neighborhood Court Offers Offenders Second Chance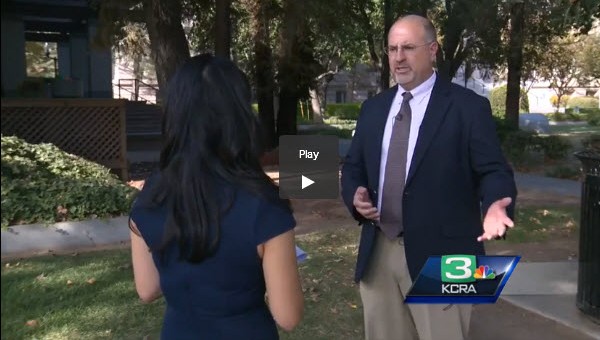 Via KCRA News & Claire Doan, Published 11:00 PM PDT Sep 28, 2015
WOODLAND, Calif. (KCRA) —The Yolo County District Attorney's office is expanding a program to help homeless people in Woodland, Davis and West Sacramento, in cooperation with local law enforcement and community members.
An alternative to criminal court, the Neighborhood Court program offers transient offenders a second chance after they commit a minor infraction or misdemeanor, while easing the burden on the court system.
The program started years ago as an adult criminal diversion program for first-time offenders.
"Criminal involvement can exacerbate the problem of homelessness in our community because once you have a criminal record, it's much harder to get employment and housing," said Tracey Dickinson, the Yolo County Homeless Program Coordinator.
Rather than prosecute a case, the District Attorney would refer it to the Neighborhood Court, with consent from both the offender and the victim. A panel of trained volunteers from the community works with the offender on reparations while the social services officials help him or her with health, housing and self-sufficiency.
"The community talks about how it's harmed them. And they talk about how it's harmed the offender. And then we talk together about what we can do to make it better," said Deborah Brusco, a program facilitator for West Sacramento.
"Right now the existing system isn't working. We arrest them. They may or may not show up in court. And then what will the judge do?" Supervising Deputy District Attorney Christopher Bulkeley told KCRA 3.
If the offender fulfills all his or her obligations, as outlined by the panel, then the DA will not prosecute the case.
Not only does it help the homeless offender, Bulkeley said, but also the county, because it doesn't drain the court system of money and resources.
"It's a different way of holding (offenders) accountable that is problem solving and addresses their underlying issues, as opposed to going to court, bringing in police officers. Someone has to pay for that, along with judges, defense attorneys," he added.
While cost-cutting is an immediate benefit, the ultimate goal is a long-term solution for everyone.
"We're trying to put them into places that can help them. We think, as a community, it's going to make - for everybody - it a better place and more welcoming," Brusco said.
The Neighborhood Court program is currently looking for more volunteers.